Sani-Hands Sanitizing Wipe 5"X6" 12-150/cs
Sani-Hands Sanitizing Wipe 5"X6" 12-150/cs
MEP43572
MFG #: NICP43572CT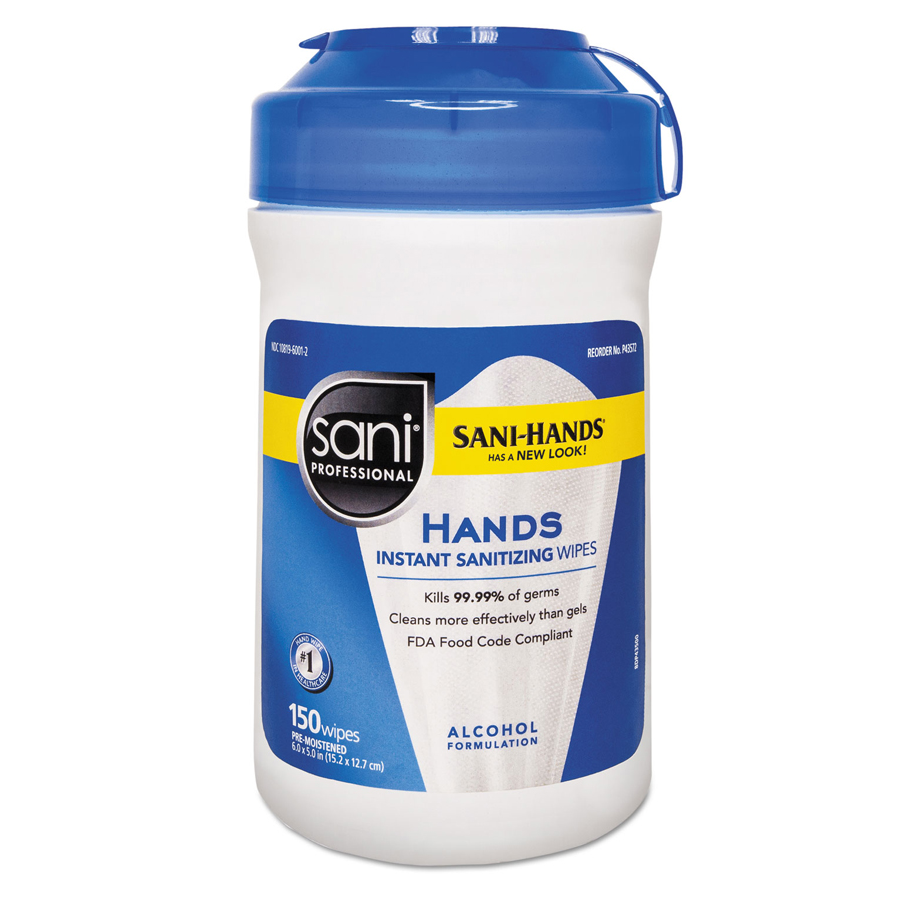 Color:

White

Material:

Pre-Moistened

Pack Type:

Canister

Ply Count:

1-Ply

Scent:

Alcohol

Size:

5"x6"
Hands Instant Sanitizing Wipes/ Polypropylene, 5 x 6, White, 150/Canister, 12/Ct
Premoistened wipes safely, gently and effectively sanitize hands.
For use in food prep areas, serving stations, and checkout/cashier stations.
Developed to meet the Food Code Hand Sanitization Requirements.
Kills 99.99% of germs that can cause illness.
Contains a moisturizer to help prevent dry skin.