Plastic Spoon Smart Stoc Medium Black 960/cs
Plastic Spoon Smart Stoc Medium Black 960/cs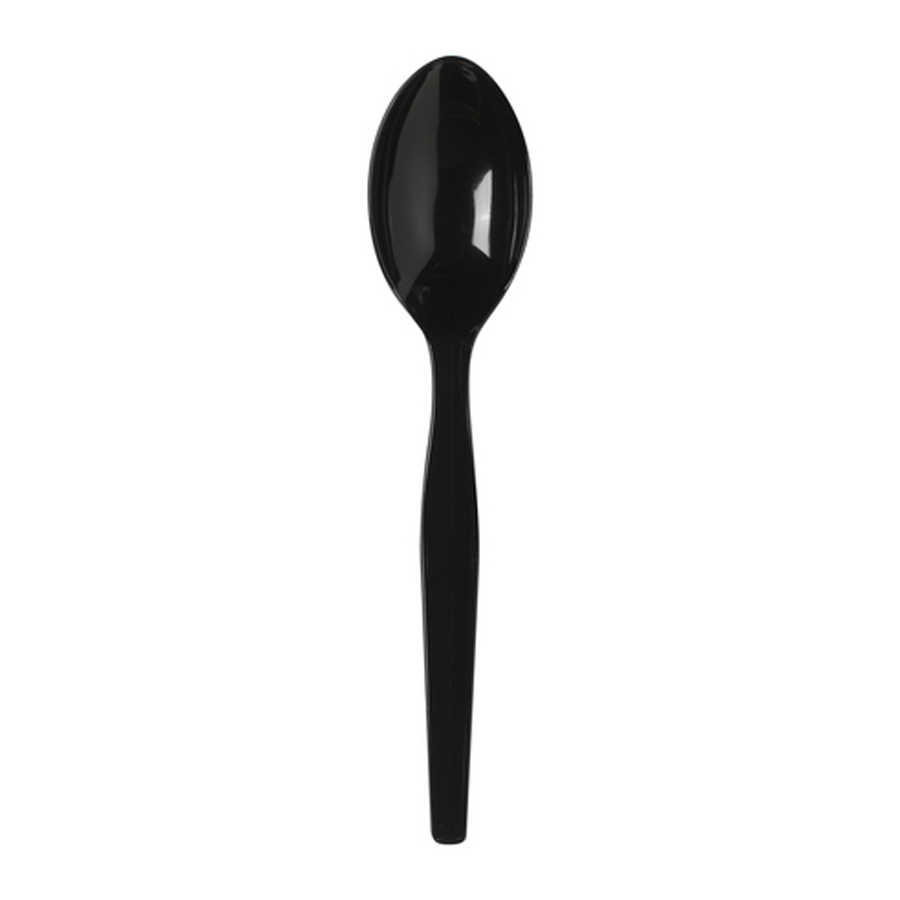 Color:

Black

Material:

Polystyrene

Pack Type:

Bulk

Strength:

Medium

Type:

SmartStock

Utensil Type:

Spoon
These pre-counted and pre-assembled refills make it fast and easy to restock an empty dispenser. Just pick up a new cutlery refill, slide it into the dispenser, rip and pull away the binding tape, close the door and you're done. It's really that simple! There are refills for forks, knives and multi-purpose spoons (basic teaspoon shape with a deeper profile for soup).
Medium-weight Polystyrene Multi-purpose Spoon Refill
Not just any spoon. SmartStock multipurpose spoon is specially created with a base depth that allows it to serve as both a regular teaspoon and a soup spoon.