Glove Nitrile Pf Blue 8mil Md 10-100cs
Glove Nitrile Pf Blue 8mil Md 10-100cs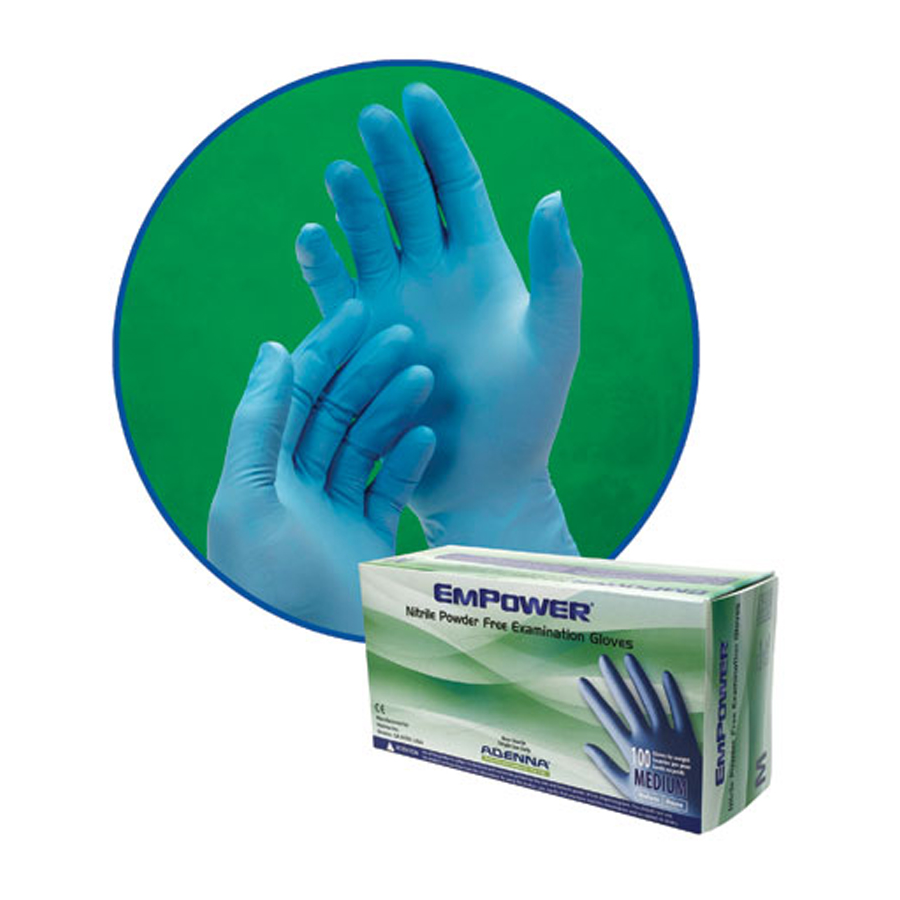 color:

Blue

Material:

Nitrile

Size:

Medium

Thickness:

8 Mil

Type:

Exam
EMPOWER® Blue Nitrile Powder Free Exam Gloves, 8 mil
Empower® is an 8 mil thick, powder free nitrile exam glove designed toprovide extra protection and stronger resistance to wear and tear onthe job. The glove fingers are double and almost triple in thickness incomparison to some of the commonly used nitrile gloves.
With extra thickness, Empower nitrile glove is more durable and allowyou to work on "rougher" jobs and keep your hands protected andsafe.
It is great for EMS, law enforcement, correctional facilities, laboratory,mid to heavy mechanics and industrial applications. It also meets thesingle-use emergency medical examination glove requirements ofNFPA (National Fire Protection Association) standard on protectiveclothing for emergency medical operations.