Gel Scrub Tub & Tile Cleaner 12/cs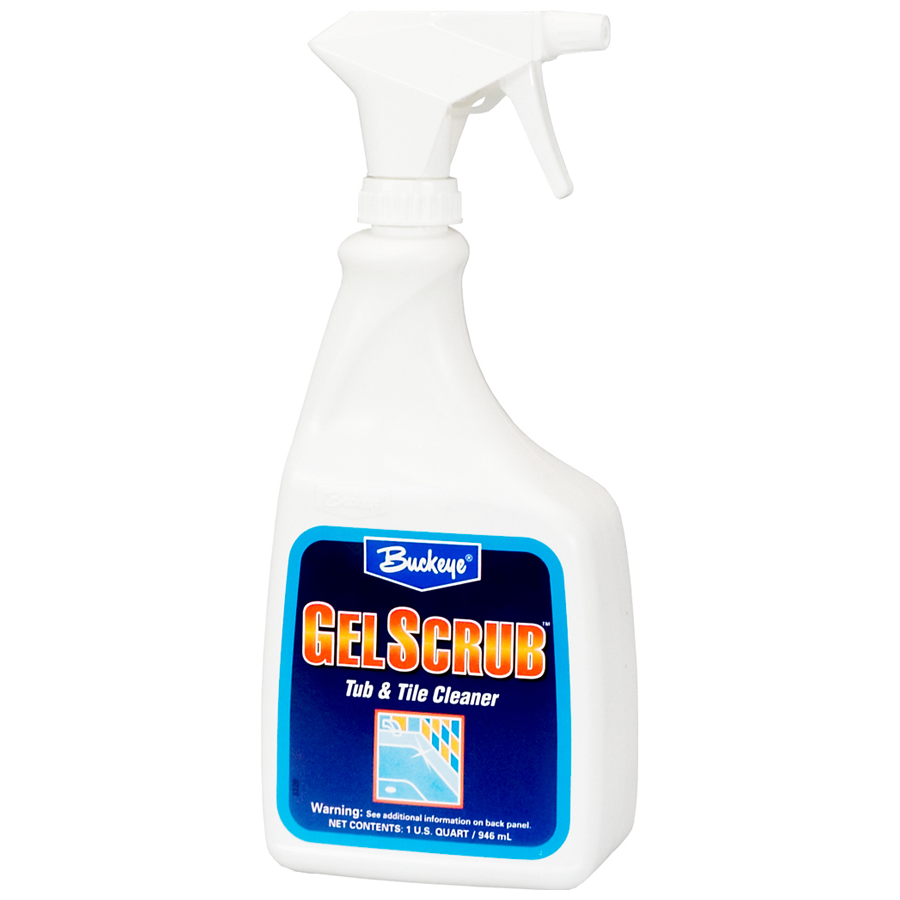 Application:

Carpet Extraction Cleaner

Color:

Clear

Scent:

Floral
Buckeye Gel Scrub™ Tub & Tile Cleaner is a foaming aid tub and tile cleaner designed to remove soap scum buildup and hard water deposits. Gel Scrub may be used on tubs, sinks, floors, walls, shower stalls, toilet bowls, urinals and any other hard, nonporous surfaces on which acid can be safely used. Gel Scrub is an excellent grout cleaner. Gel Scrub can be used at full strength or diluted at 1:10. Apply with a spray bottle, foam gun, mop or pump-up sprayer.
Powerful cleaner—breaks down soap scum, body oils, dirt and hard water deposits.
Butyl-free formulation—no 2-butoxyethanol CAS# 111-76-2
Film-free—will not leave a film after the surface has been rinsed.
Pleasant fragrance—no more harsh odors while cleaning the restroom.
Versatile—for use on fiberglass, quarry and ceramic tile, vitreous china, chrome and stainless steel.