Foam Cup Thermoglaze 20oz Gourmet 500/cs
Foam Cup Thermoglaze 20oz Gourmet 500/cs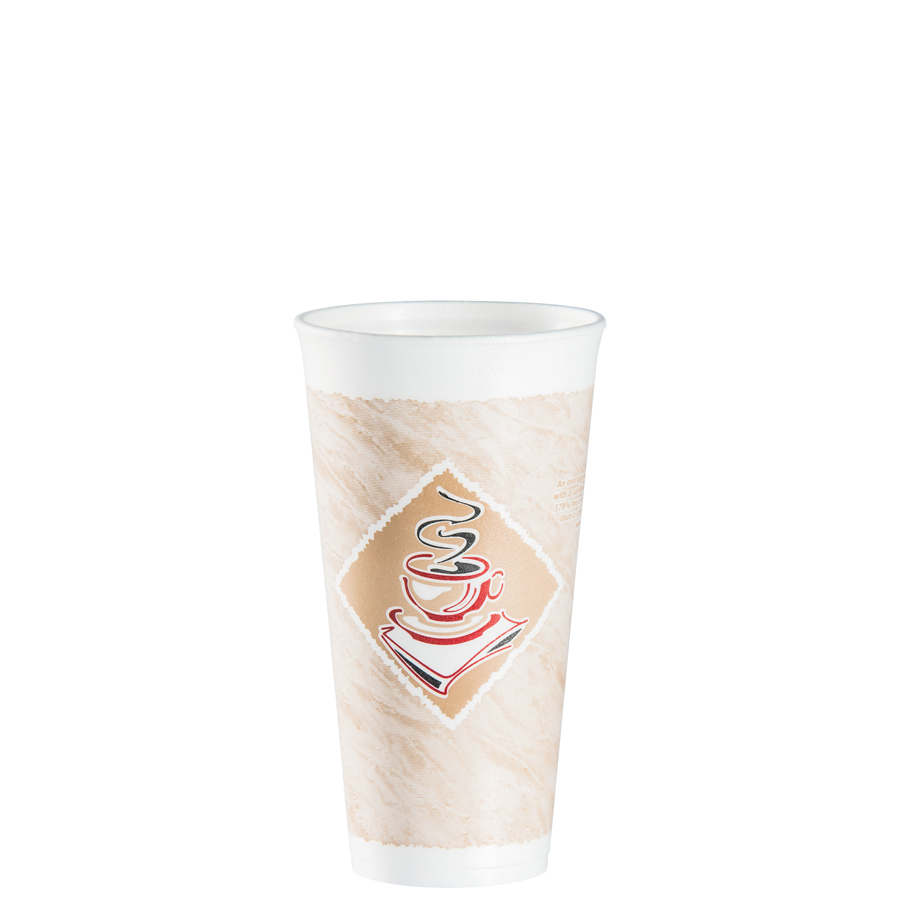 Color:

Gourmet Print

Material:

Foam

Size:

20 oz

Type:

Insulated Cup
ThermoGlaze® Insulated Foam Cups Stock Prints
20 oz Café G® - Red
Premium line of insulated ThermoGlaze® cups keeps beverages at their proper serving temperature, coffee will taste fresher longer than when it's served in a paper cup
Customers shouldn't need to rely on "double cupping" their paper hot cups to avoid burning their fingers. Dart's Café G® stock printed foam cups keep hot beverages hot and cold beverages cold while remaining comfortable to the touch.
The Café G coffee-themed design incorporates a subtle color coding system to help customers and employees identify the correct cup size
Simply look for the color of the cup, saucer, and napkin in the diamond. You'll also find a variety of specialty lids available for Café G, including our cappuccino lid and Optima® reclosable lid, to create the perfect combination for gourmet coffee to go.