Featherweight Mop Handle Metal/Wood 5' Each
Featherweight Mop Handle Metal/Wood 5' Each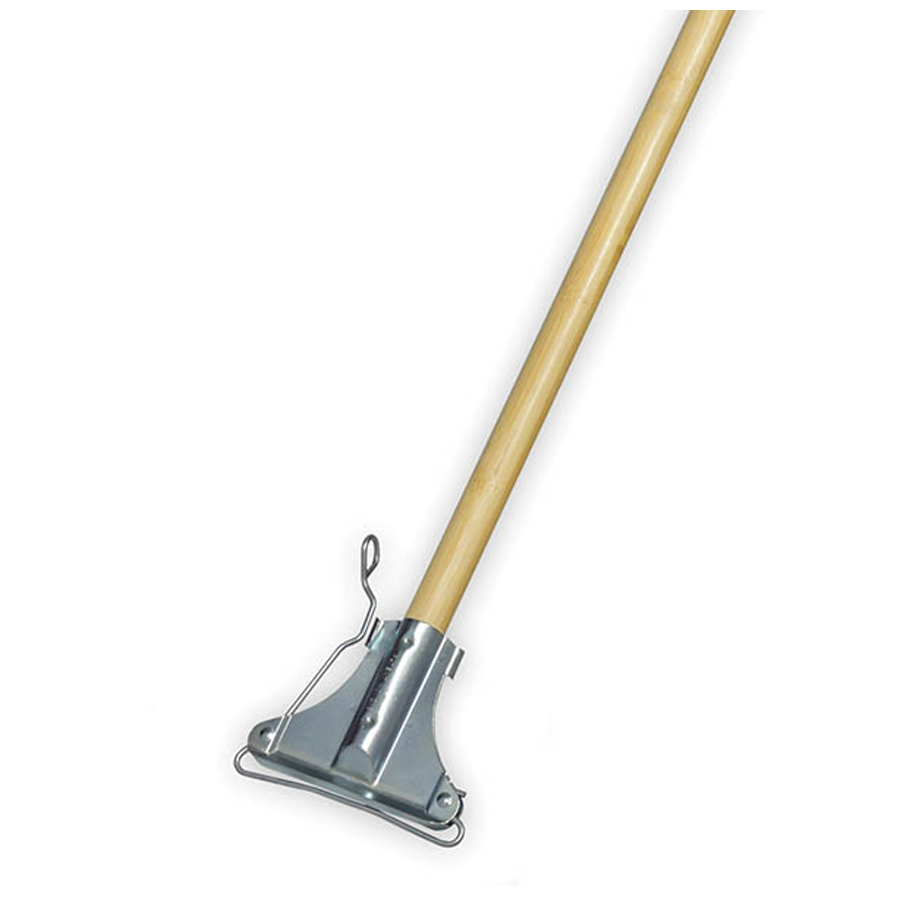 Color:

Black

Material:

Metal/Wood

Size:

5'

Type:

Wet Mop Handle
The Geerpres® Featherweight® Mop Handle comes in either vinyl-covered aluminum or wood with three holder options. Both the aluminum and wood handles feature an exclusive electroplated steel spring-yoke type mop holder which simplifies mop loading and unloading by eliminating the need to thread mop through the holder.
Unloading can be carried out without touching the dirty mop.
Yoke holds mops from 8 to 36 oz. without wing nuts, chains, clamps or screws.
A vinyl plug is inserted inside handle tube at the base which seals against moisture entering inside the handle.