Facial Tissue Kleenex Pocket 10/pk 8pks 12/cs
Facial Tissue Kleenex Pocket 10/pk 8pks 12/cs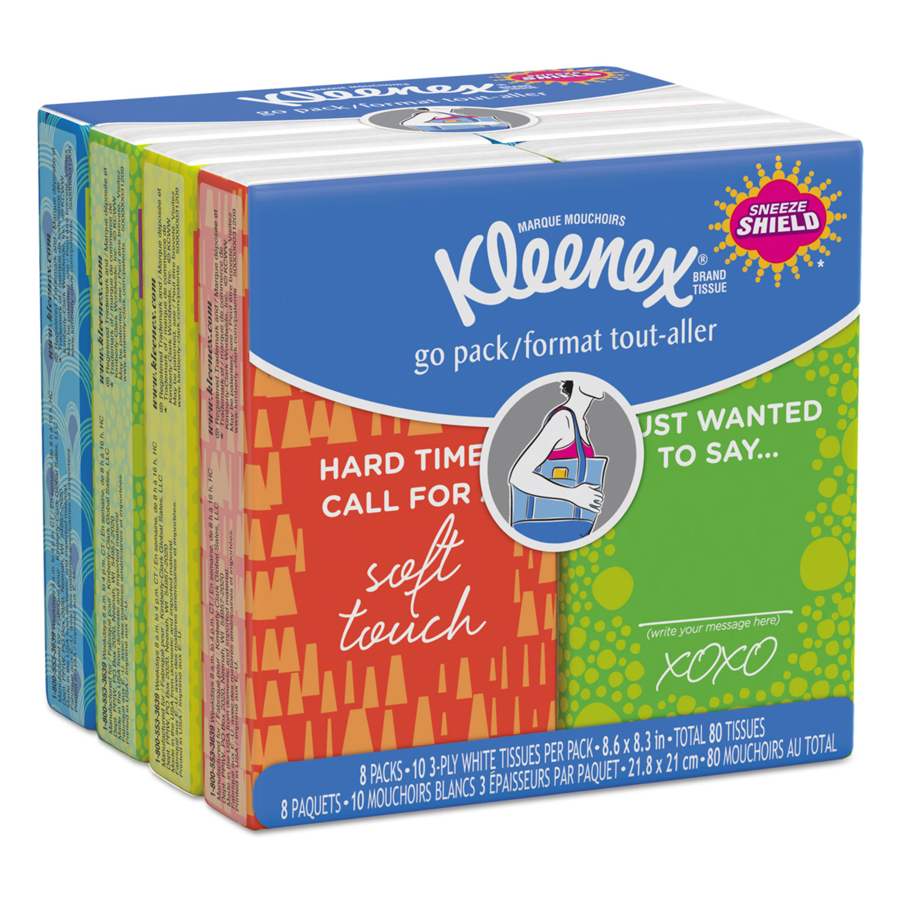 Box Count:

10 Pouches

Box Type:

Pouch

Ply Count:

3-Ply

Sheet Size:

8-3/10"x8-3/5"
Facial Tissue Pocket Packs, 3-Ply, White, 10/Pouch, 8 Pouches/Pack, 12/Ctn
One-the-go tissue packs make it easy to take tissues anywhere.
Durable, with 3-ply thickness and absorbent to lock in moisture.
Stylish and easily portable, packs fit in a handbag, backpack, pocket or glove compartment.
Perfect for makeup smudges, sniffles and sneezes, children's messy faces and more.
Variety of colors and designs.