Facial Tissue Angel Soft Ultra 2-Ply 100/bx 30/cs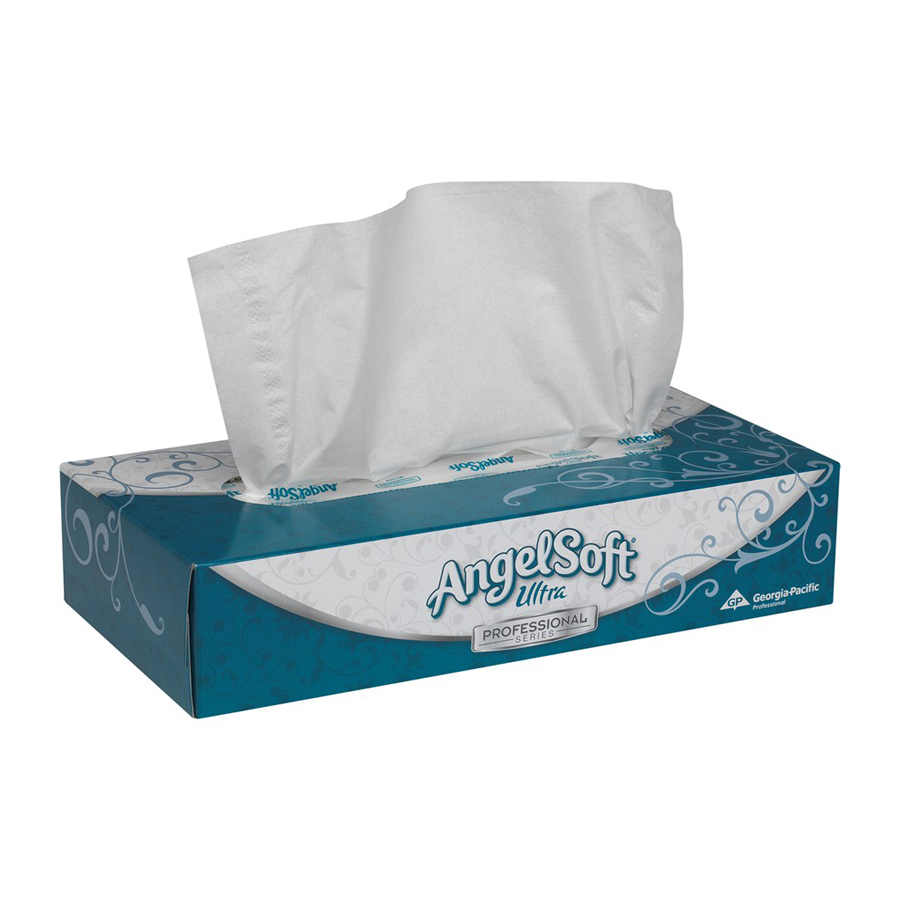 Box Count:

125 Sheets

Box Type:

Flat

Ply Count:

2-Ply

Sheet Size:

7.4"x8.8"
Angel Soft ps Ultra®Angel Soft® Ultra Professional Series™ softness and quality for at-home comfort away from home. This premium soft, 2-ply white facial tissue offers a solution for facilities looking to enhance image. Your guests will be truly touched when they discover this facial tissue among their amenities. This facial tissue brings an added touch of luxury to our premium line. Perfect for use in luxury hotels, fine dining, top casinos, and executive offices. Show customers that you care to use the very best. Individual Box Dimensions (LxWxH): 4.625" 9.5" x 2"
Premium Facial Tissue, Flat Box
Brings an added touch to our premium line.