Facial Tissue Angel Soft Ps 2-Ply 100/bx 30/cs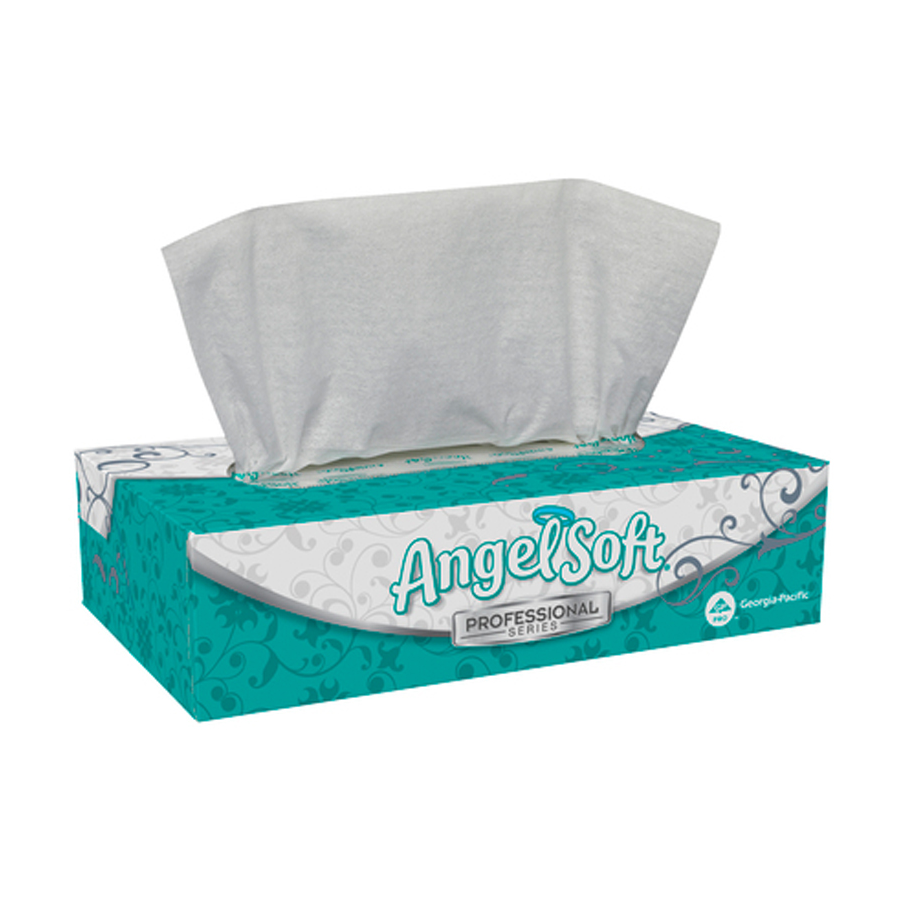 Box Count:

100 Sheets

Box Type:

Flat

Ply Count:

2-ply

Sheet Size:

8.4"x7.54"
Now you can roll out the white carpet for your customers by offering the luxury of at-home softness and appearance and the assurance of a nationally known quality brand! Angel Soft® Professional Series™ is the brand of premium facial tissue that delivers the appearance and softness for today's discerning business customers and employees. Whether you manage a hospitality property, restaurant or an upscale office building, you want to make a positive impression on your guests, patrons or tenants - every time. One of the most simple and fool proof ways to impress people at minimal cost is to offer your customers quality, familiar brands to use in your facilities. Individual Box Dimensions (LxWxH): 9.5" x 4.625" x 2"
Premium Facial Tissue, Flat Box, 2-Ply
Enhance your image by enhancing your customers' experience with our premium facial tissue!