Dial Professional Soap Antimic Clr 800Ml 12/cs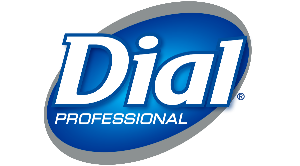 Dial Professional Soap Antimic Clr 800Ml 12/cs
This product may be affected by the Coronavirus outbreak and we are unable to guarantee availability or lead time.
Color:

Clear

Dispensing:

Dial

Scent:

Unscented

Size:

800 ml

Type:

Liquid
Antimicrobial Soap for Sensitive Skin, 800mL Flex Pak Refill, 12/Carton
Provides broad spectrum antimicrobial effectiveness but remains extra mild.
Formulated for very frequent hand washing.
Hypoallergenic and dermatologist tested for the most sensitive skin.
Ideal for healthcare workers and other frequent hand washers.