Deodorant V-Solid Refill Citrus Mango 6/cs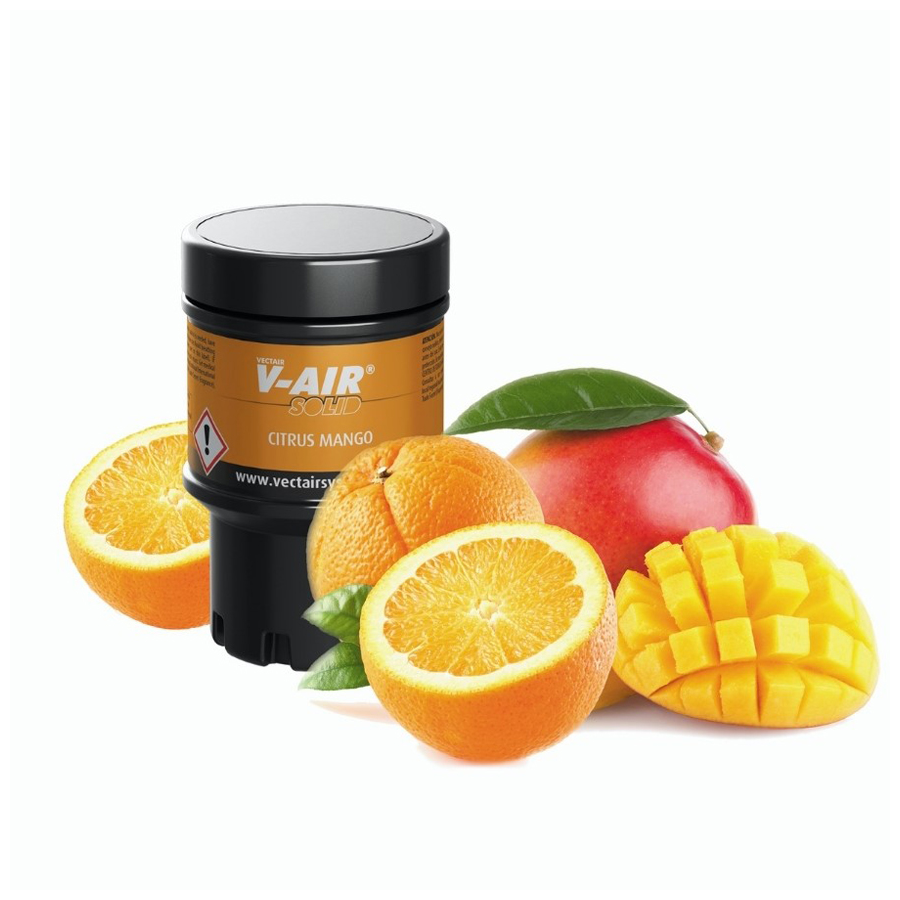 Application:

Air Freshener

Color:

Orange

Scent:

Citrus Mango

Type:

Solid
This fruity cocktail starts with a burst of citrus peel and juicy berries, opening the way to a lively lime with vanilla ice cream, and departing with a punch of peach and mango musk.
Multi-phasing fragrance, fragrance subtly changes over 60 days to avoid fragrance fatigue.
No aerosols, propellants, batteries, wicks or liquids.
'Sub-Micron Technology'; fragrance particles delivered at typically below 1.0 micron (<1.0μm). The olfactory sensors detect them easily and they remain airborne for a period long after start of air movement.
One Vectair V-Air® SOLID refill provides up to 60 days fragrance delivery to areas up to 6,000ft³.
Designed to fit into most similar, existing passive dispensers.