Coverall White W/Elastic Wrists/Ankles 2XL 25/cs
Coverall White W/Elastic Wrists/Ankles 2XL 25/cs
KYCVLNWE2XLWHT
MFG #: CVL-NW-E-2XL-WH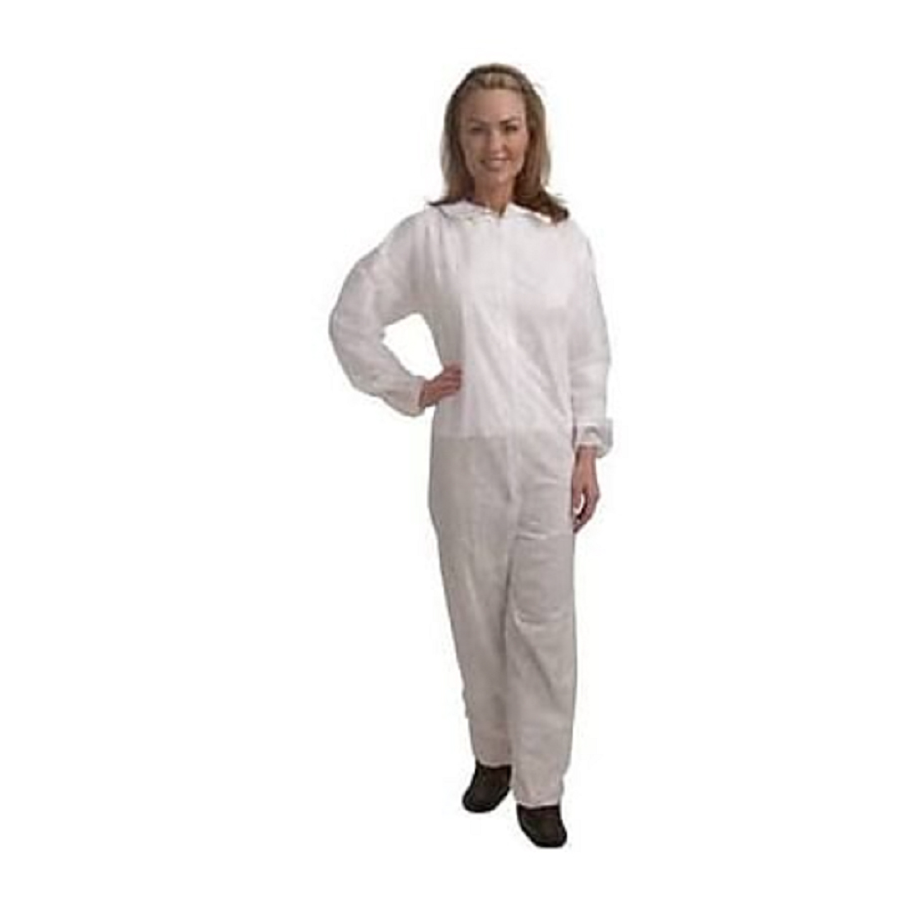 Color:

White

Size:

2XL

Type:

Coverall
Experience ease of working at your industrial facility or laboratory with this Keystone CVL-NW-E-2XL white, polypropylene, disposable Coverall, in size 2XL, which keeps your clothes clean.
Made to resist grime and dirt, this body suit is lightweight and can be easily used.
This item has elastic wrists and ankles, zipper front, and a single collar as added benefits.
Superior-quality polypropylene has been used in the synthesis of this suit.
The full, generous cut of this 2XL sized suit provides a comfortable fit.
A perfect solution to dirt and misty sprays, this is ideal for use in the laboratory or industry.