Clorox Urine and Stain Remove Pull Top 32oz 6cs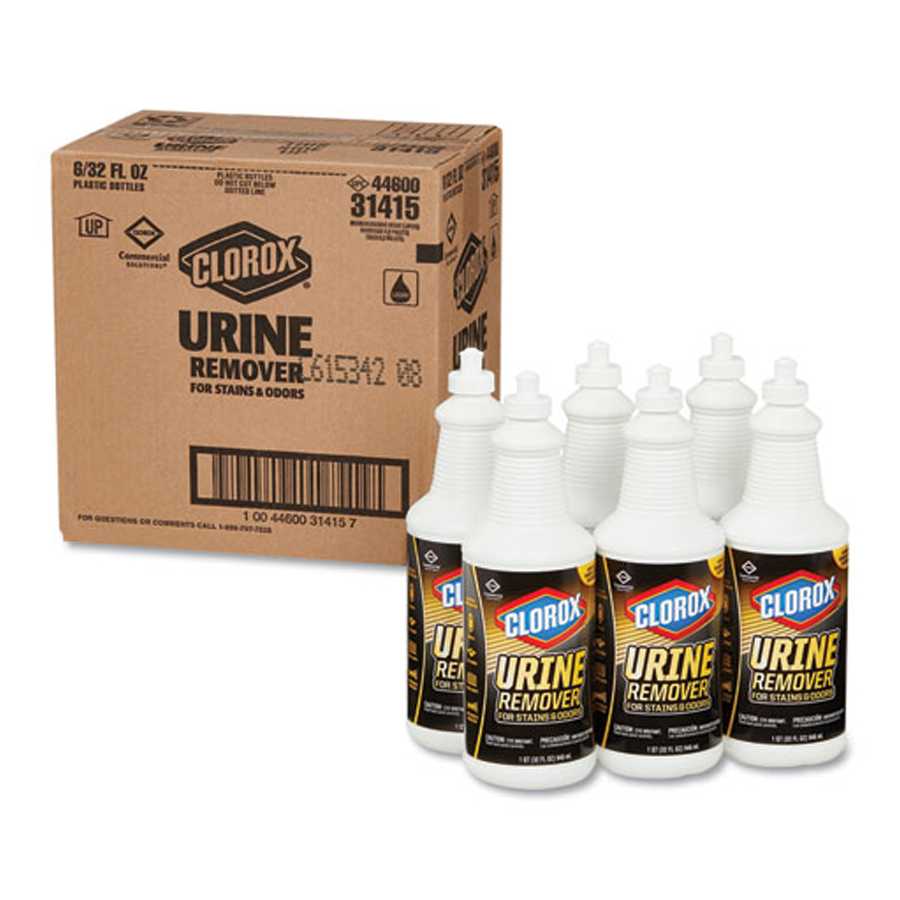 Application:

All purpose

Color:

Translucent

Scent:

Fragranced

Size:

32 oz

Type:

RTU
Urine Remover for Stains and Odors, 32 oz Pull top Bottle, 6/Carton
Breaks down urine to eliminate odor, not mask it, while the powerful hydrogen peroxide cleaner removes stains.
Formula uses hydrogen peroxide to remove uric acid crystals and break down the cell structure of bacteria to eliminate the lingering smell and evidence of urine.
This powerful stain remover is safe to use on fibers and soft surfaces such as carpet, upholstery, mattresses and bed linens.
The hydrogen peroxide formula works great on hard, non-porous surfaces such as concrete, sidewalks, outdoor tile and grouting spots.
From Clorox Commercial Solutions, this urine remover eliminates the smell and appearance of urine caused by humans or pets in public restrooms, offices, vets, and other commercial facilities.