Clorox Turbo Pro Disinfectant 121oz 3/cs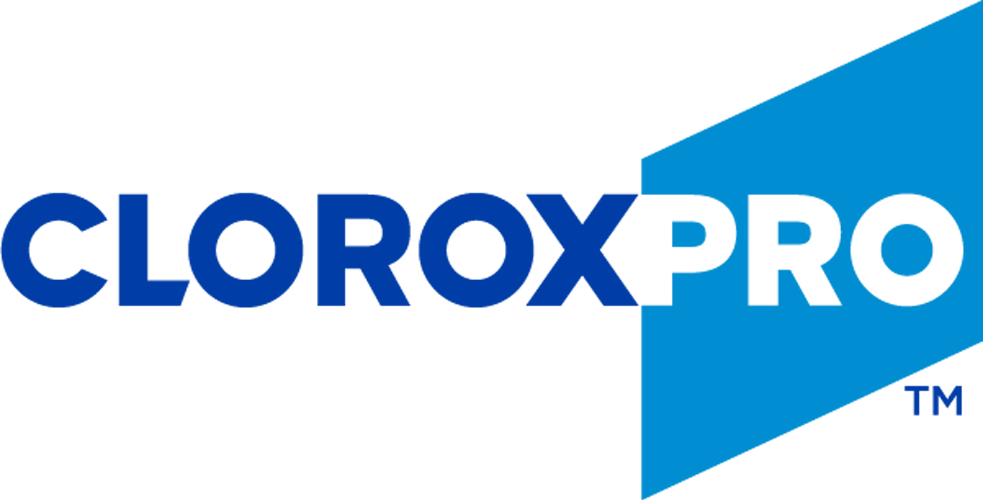 Clorox Turbo Pro Disinfectant 121oz 3/cs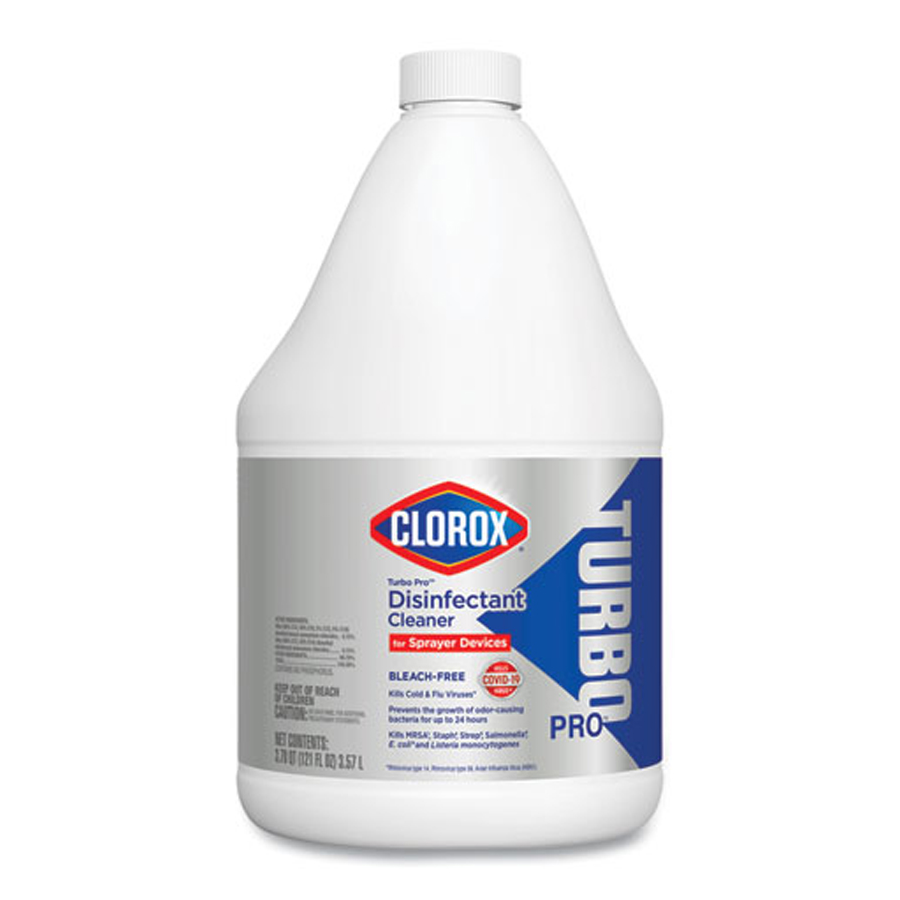 Application:

Disinfectant

Color:

Clear

Scent:

Unscented

Size:

121 oz

Type:

Electrostatic Sprayer
Turbo Pro Disinfectant Cleaner for Sprayer Devices, 121 oz Bottle, 3/Carton
Kills 99.9% of germs, viruses and bacteria, and is effective against COVID-19.
Prevents the growth of odor-causing bacteria for up to 24 hours.
Designed for use in sprayer devices, this formula disinfects quickly and easily—just spray, no wiping required.
Safe and effective for daily use on hard, non-porous surfaces like acrylic, chrome, glass, laminate, plastic, stainless steel, vinyl, and soft surfaces such as linens, upholstery, and mats.
This Clorox disinfectant is formulated without bleach and leaves a clean, fresh scent, making it safe to use on colored soft surfaces.