Burst Hi Suds Pot & Pan Detergent 5 Gal Pail
Burst Hi Suds Pot & Pan Detergent 5 Gal Pail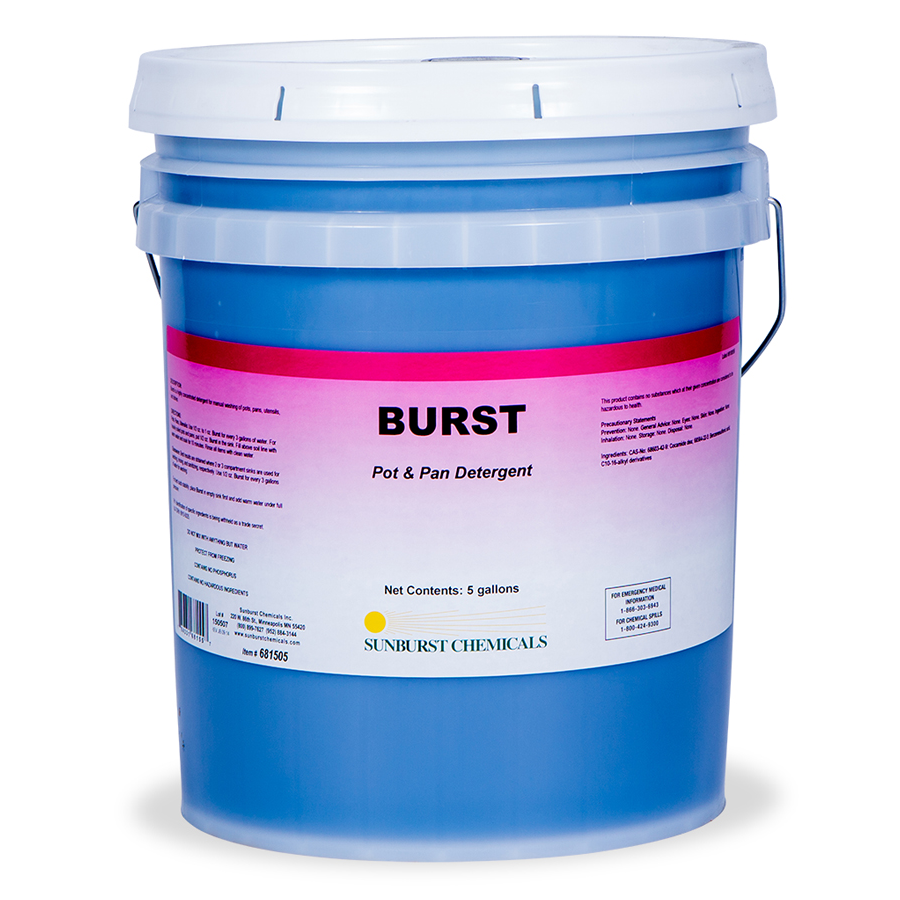 Color:

Blue

Product Detail:

Liquid

Scent:

Unscented

Size:

5 Gal

Type:

Detergent
BURST is a highly concentrated, high foaming dishwash detergent effective in cleaning utensils, pans, pots, kettles, etc., in institutional kitchens or food processing areas such as bakeries, delis, meat plants, etc.
High sudsing, economical manual dish washing detergent.
Wetting agents to penetrate soils.
Great for removing greasy soils from dishes, pots, pans, utensils.
Foam builders and stabilizers.
Mild on skin.