Brawny Wiper 8"X12.5" White 148/pk 2960/cs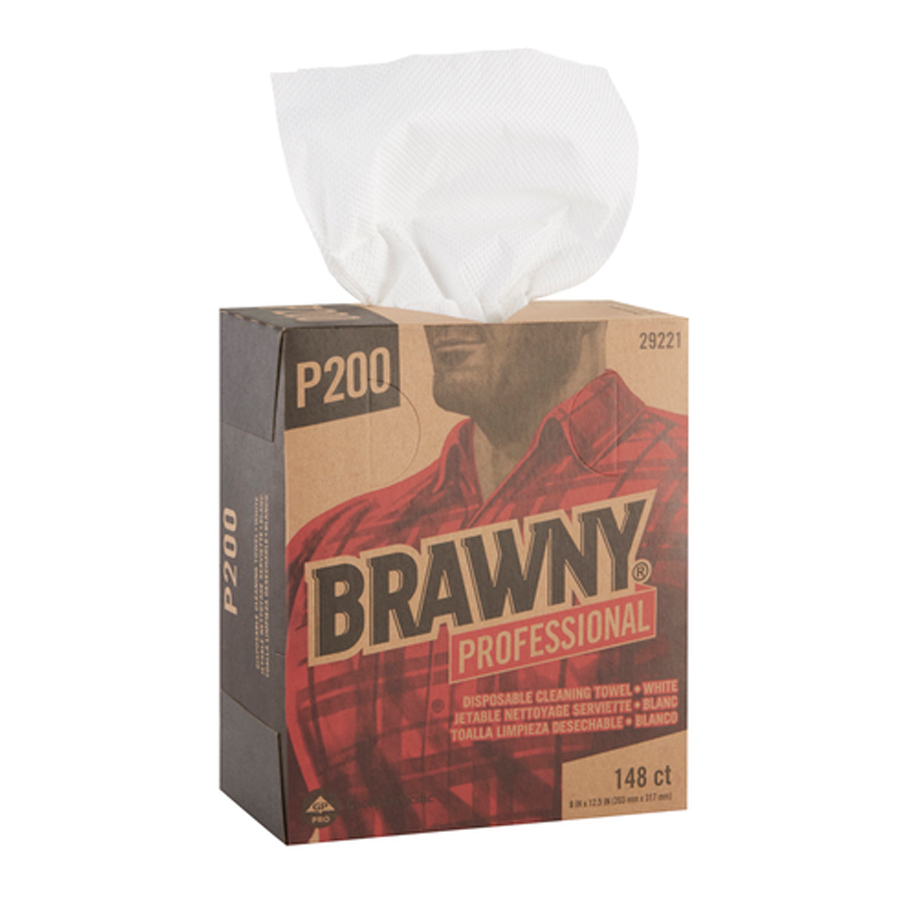 Color:

White

Material:

Paper

Pack Type:

Tall Box

Ply Count:

2-ply

Size:

8"x12.5"
The Brawny® Professional P100 light-duty paper wiper offers superior 2-ply quality and absorbency for quick clean-up of light oils and solvents. These cost-effective light-duty paper wipers come in a convenient, portable pop up box for added protection. Quick and easy hands-free, one-at-a-time dispensing for waste and cost control.
Light Duty 2-Ply Paper Wipers
Light Duty, single use 2-Ply white paper wipers perfect for glass cleaning, small spills, light lubes and light solvent use. Convenient, top dispensing box for waste management and cost control - one-at-a-time dispensing.