Brawny Gorag Drc Wiper Orange 250'/rl 6/cs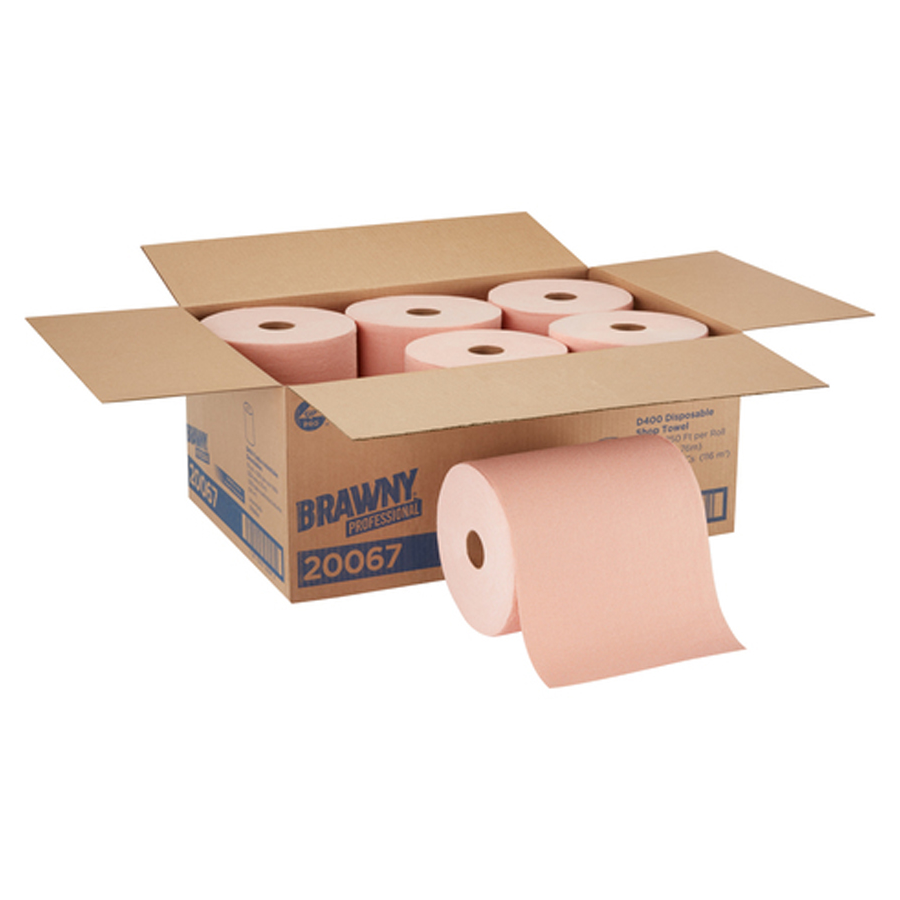 Color:

Orange

Material:

DRC

Pack Type:

Roll

Ply Count:

1-Ply

Size:

10"
The go-Rag® Medium weight Double recreped (DRC) roll is designed for use in the goRag® automated dispenser whose technology delivers higher efficiency than cloth rags. The goRag® format replaces waste of bundles and bulk packs by dispensing "just what you need" to get the job done. The goRag automated system is powered by four long-lasting standard D-cell batteries providing for easy and low maintenance requirements and dispenses 5 different wiper options for specific wiping needs and is designed to mount strategically near workers. Durable, high-capacity cabinet includes a locking mechanism to eliminate pilferage, protects wipers against airborne contaminates and reduces time wasted handling rags.
Medium weight All Purpose DRC goRag Roll Wipers
Strongest all purpose and most versatile wiping material with excellent bulk, softness and absorption capacity. Use to clean both oil and water. Featured for use in the goRag® automated touchless wiper dispensing system.