Baking Panliner Treated 16.5"X24.5" 1000/cs
Baking Panliner Treated 16.5"X24.5" 1000/cs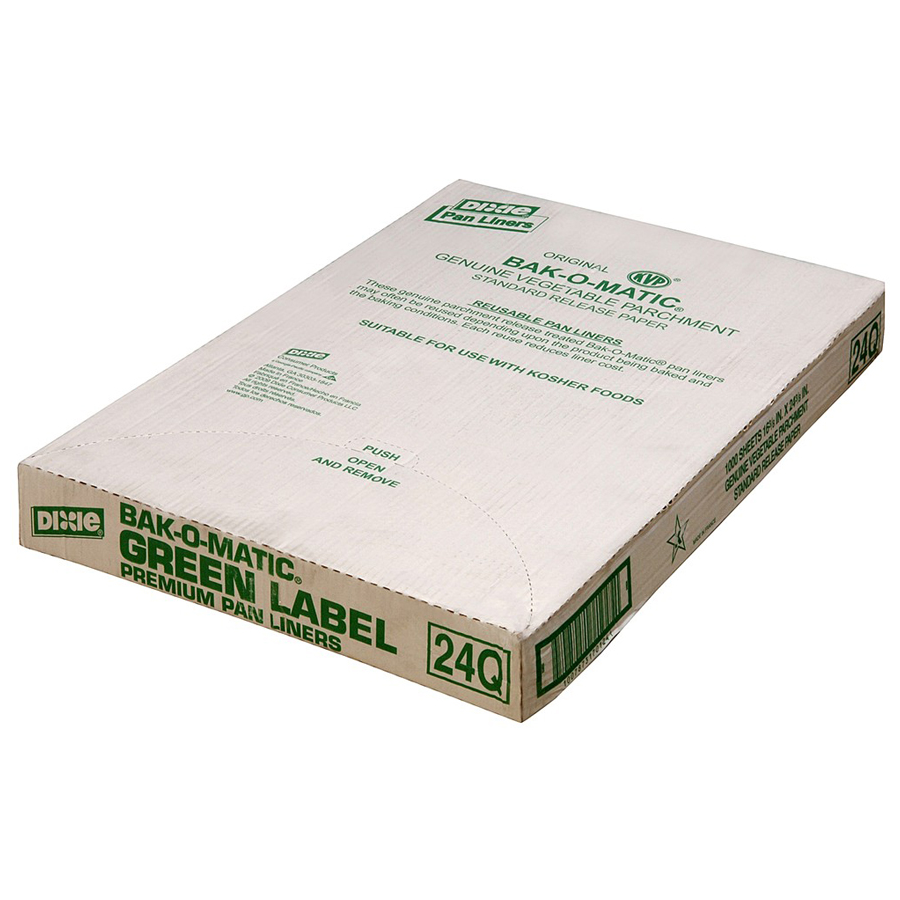 Length:

24.5"

Strength:

24#

Type:

Baking Pan Liner

Width:

16.5"
Standard Release treated bakery pan liners used to line baking pans so that baked goods release without sticking. Repeated use can reduce cost.
Green Label 24 lb. Standard Release Parchment Pan Liner
Green Label Bak-O-Matic® genuine parchment pan liner for good release and still more reusable than single use pan liners. Ideal for high temperature cooking but not sticky foods.