Airoma Micro Deodorant Orchard 12/cs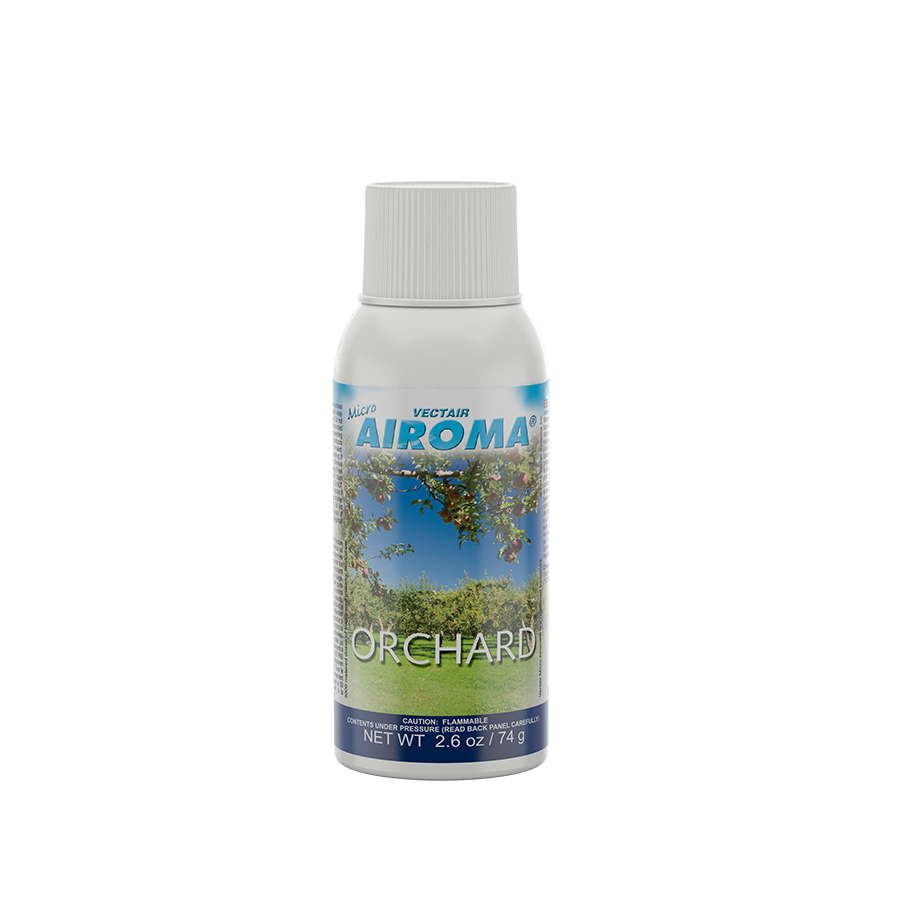 Application:

Air Freshener

Color:

Clear

Scent:

Orchard

Size:

2.6 oz

Type:

Aerosol
A rich and fruity fragrance that gives an air of Indian summer.
Ideal for areas such as restrooms, offices, toilet areas, nursing homes, hotels, reception areas, school classrooms or anywhere fragrance is required.
Complex and long lasting, effective in room sizes up to 6,000ft³ approx.
Refills will fit most other competing dispensers.